Project Portfolio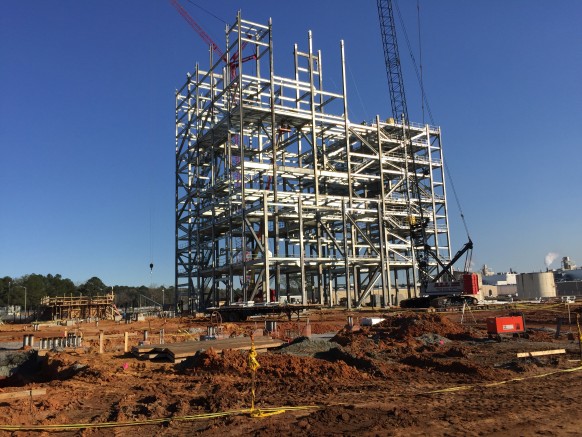 Procter and Gamble Biomass Facility
Procter and Gamble / DCO Energy – Albany, GA
Albany's Procter and Gamble will provide a much needed renewal energy for the plant as it strives to make its operations more environmentally friendly.
The addition of the $200 million Energy Co-Generation Plant will allow Procter and Gamble (P&G) to move toward its goal of becoming more energy efficient and reduce its environmental footprint. The plant will operate by taking waste products, such as timber remnants and peanut shells that might otherwise be left on the forest floor or taken to a land fill, and turning those into energy and heat sources.
"We're able to bring wood in here to make product for Procter and Gamble," said Constellation Senior Vice President of Distributed Energy Gary Fromer. "That wood leaves waste product on the forest floor. We want to replant those forests. We're bringing that waste wood here (to the biomass plant) instead of having it decay or having people burn it, and we're using that to power the facility."
Dublin Construction is installing the heavy foundations required for the facility including elevated slabs, turbine pedestals, and other precise foundations.