DCC NEWS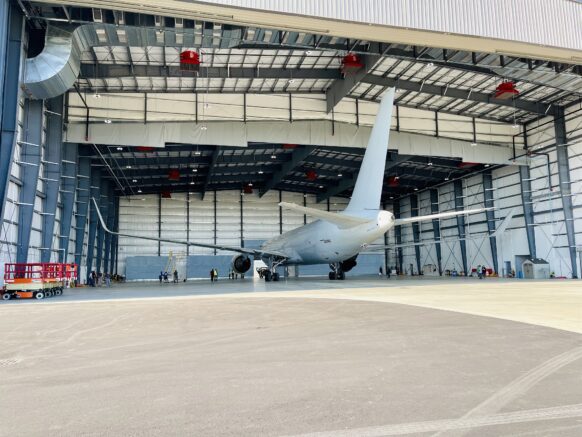 Dean Baldwin Facility earns 1st Place Honors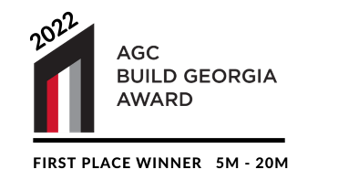 Dublin Construction Company has earned 1st Place Honors in the 2022 AGC Build Georgia Awards for the Dean Baldwin MRO Painting Facility located in Macon, GA. The project was recognized in the 5M – 20M category . The AGC (Association of General Contractors) of Georgia holds an annual competition each year that highlights member firms and construction projects showcasing excellence in construction.
The Dean Baldwin airplane paint facility is a completely new development that includes a new administrative office building, new warehouse facility with water treatment space, administrative spaces such as locker room, breakroom, etc., and aircraft hangers where the painting process will take place. There are four large hangers in this project with the largest hanger able to accommodate a C-17 airplane. Total square footage on the development is over 160,000 sf and is located on an existing municipal airport. Very specialized structural, mechanical, electrical, and fire protection design considerations were incorporated because of the occupant's usage.
These projects were judged on criteria such as innovation, safety, dedication, and excellence in project management. The AGC (Association of General Contractors) of Georgia Awards are categorized according to firm size, project size, and new construction versus renovation and interior buildout. The nominated and winning projects were all completed in Georgia during the calendar year 2021.