DCC NEWS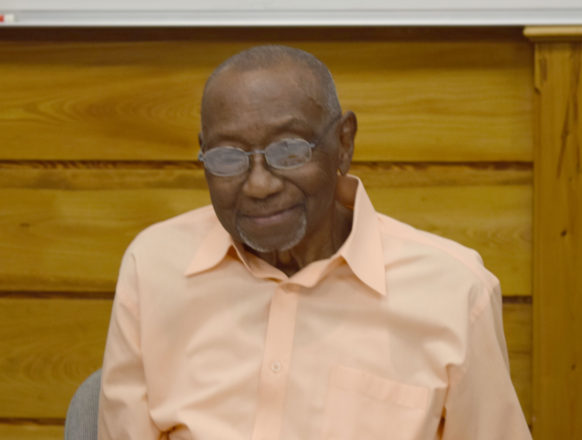 Employee Retirement Celebration – 46 Years of Service
At 87 years young, Clester Coneway has retired from Dublin Construction. Today, we celebrated a wonderful person and all of his accomplishments and contributions to our company. Clester has been a valued team member for over 46 years. He started his career with us as a truck driver. After 25 years on the road, Clester later took on new responsibilities around the office.
His dedication and integrity are unmatched. Even at 87 years old, Clester arrived promptly at 4:00 AM each morning for work. He will always will be a family member for to employees of Dublin Construction. Many former employees of Dublin Construction attended the luncheon, making remarks about Clester's sense of humor and commitment to his work.
All of us at Dublin Construction wish him the best in his retirement!